The Bio Hazard Babes know who to call for Portraits
Chris has worked with Roller Derby Teams for over 14 years, and many trust him to take their team and individual portraits.  When the women from Bio Hazard Babes of South Side Roller Derby reached out with a concept of using an old fort in Galveston, we were excited, so we packed up our mobile studio  in Houston and drove to Galveston.  Photographing 15 unique portraits can sometimes be a challenge, so getting to talk to each person, get a quick feel for their personality, and then trust our imagination and years of experience to guide us to the perfect spots.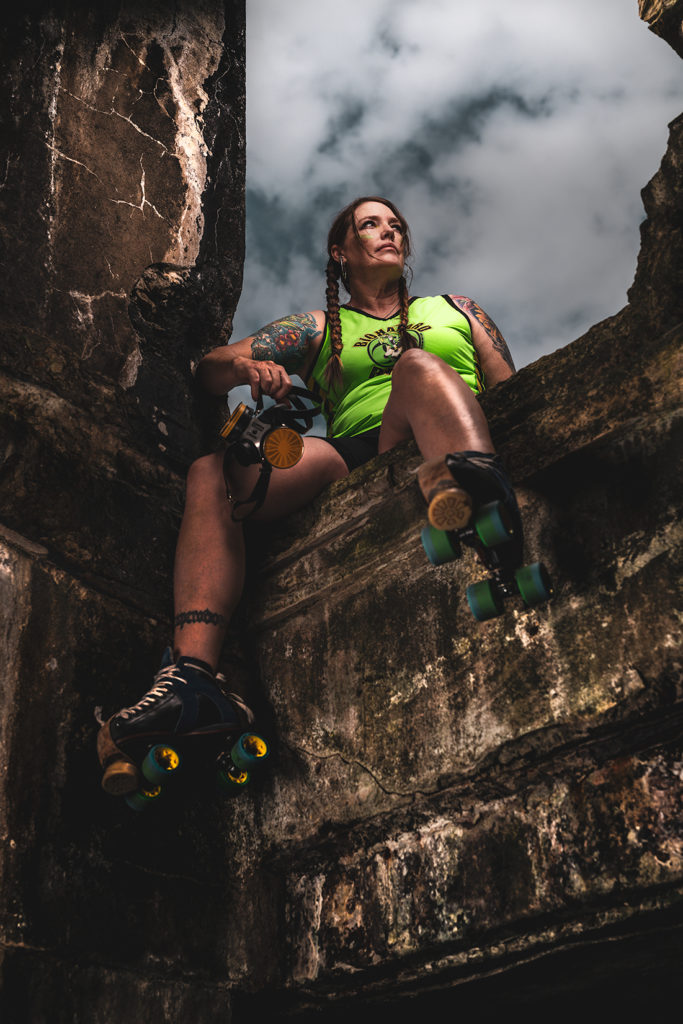 Our two favorite images had to be these two. We loved this one spot where we could look up through the floor and see this player sitting.  We love empowering women, just as roller derby empowers strong women, and photographing women looking like bad asses is such a treat. The second was a tiny recess in the wall, and this skater fit perfectly into it. Her bright neon green hair and outfit were so powerful.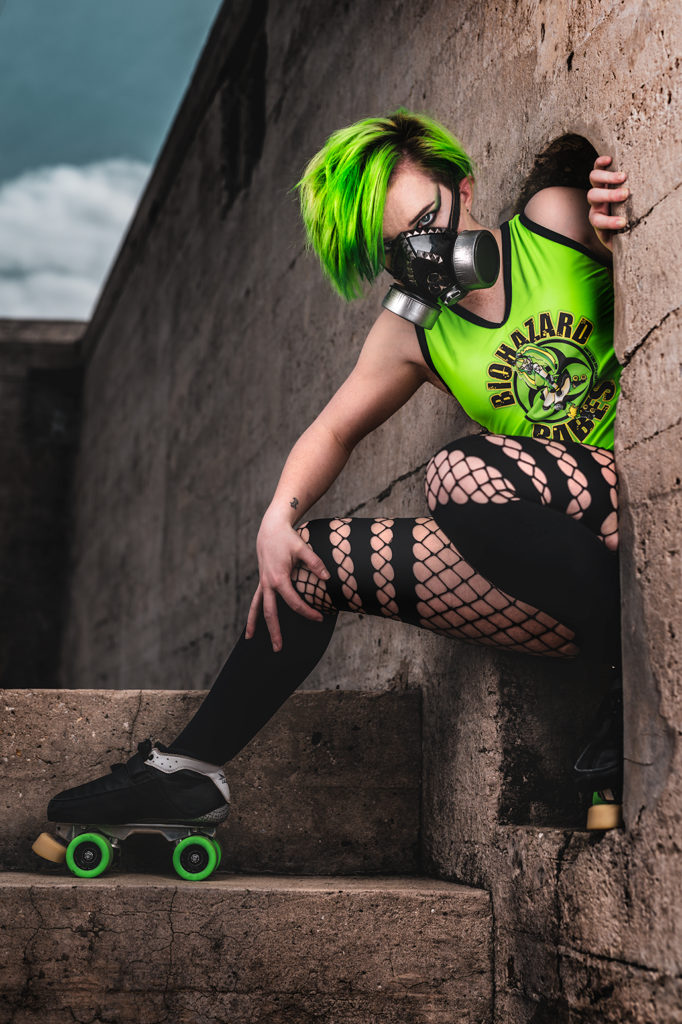 What are your thoughts on these?