Carla and Egardo Wedding
Carla and Egardo were getting married, and knew they wanted a dramatic, high fashion photoshoot at the stunning Carr Mansion in Galveston. The mansion is an amazing place to stay and has so many gorgeous rooms. So we wanted to capture a timeless, powerful look outside on the steps that looked like it belongs in an ad.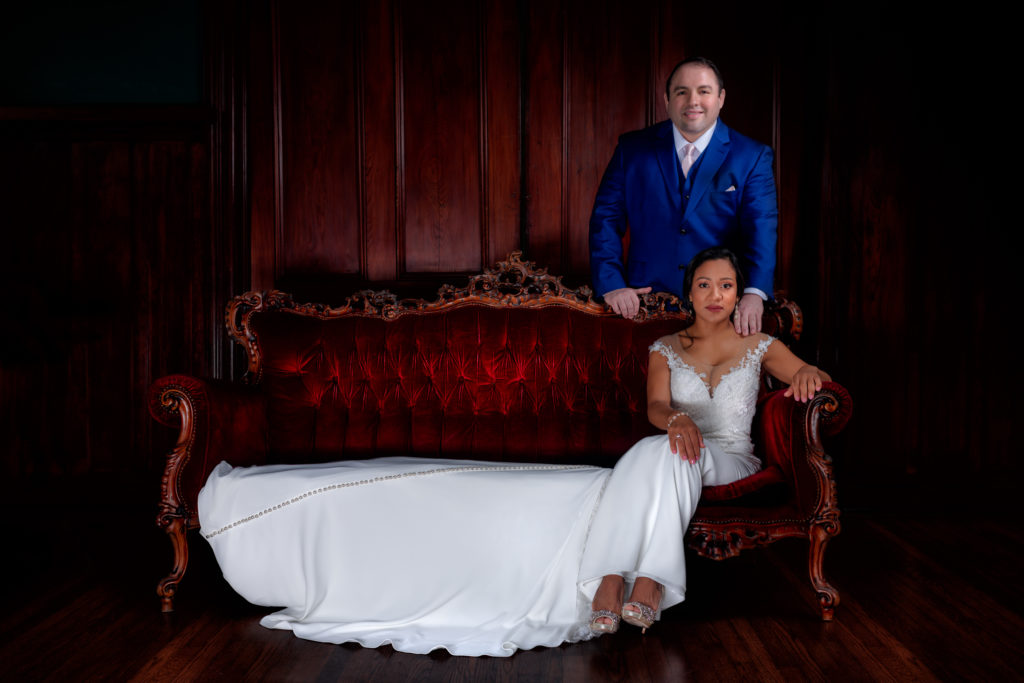 Then we went inside and explored the many rooms. We found a room and a luxurious red couch that caught everyone's attention. Red's talent, of posing and perfecting a shot, comes in valuable to help position the dress, the jewelry, and the hair . Having Red on set to fix all these little things helps speed up the process of capturing the perfect image. Now, this image hangs in their home.
After this we went on to photograph their wedding in a venue in downtown Galveston. We do love being able to mix wedding photography with our dramatic portrait shooting style.
Make sure and check out some of our other Wedding Photos Here