Underwater Engagement Shoot
One of our all time favorite quotes came from this stunning underwater photoshoot.  As we were reviewing the photos at the end of the day, Julienne blurted out "Oh my god, this looks like something you see in the movies".  She was so excited, and rightfully so… their shoot was absolutely a success.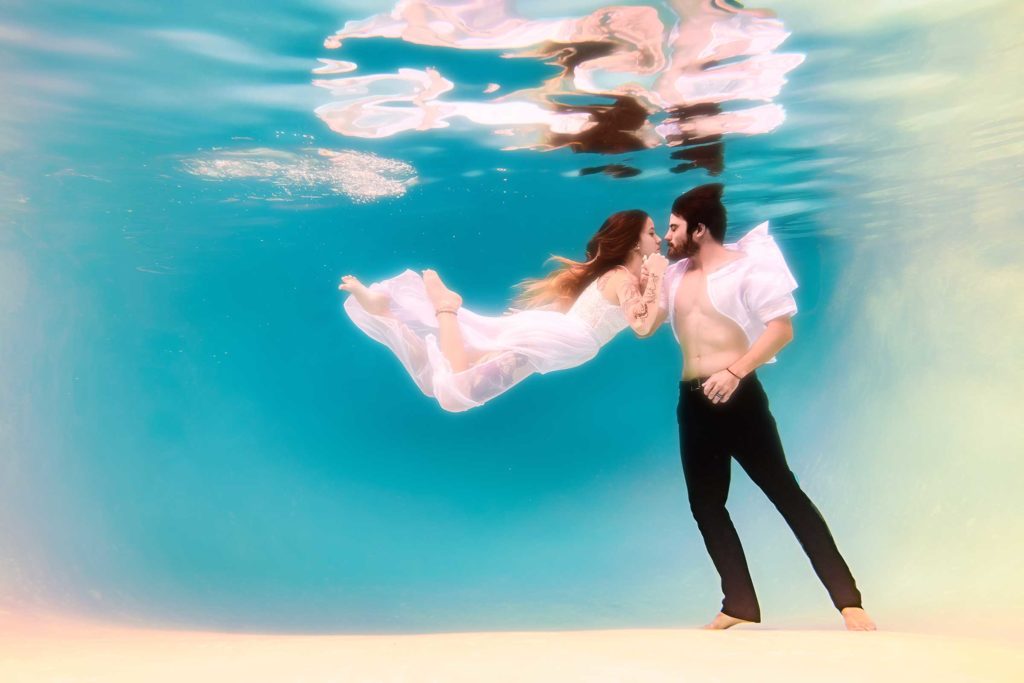 Your engagement and wedding are major events, and they wanted more than a photo, they wanted a magical experience that would forever be a memory.  They showed up to the pool and were quickly in the water and having a great time.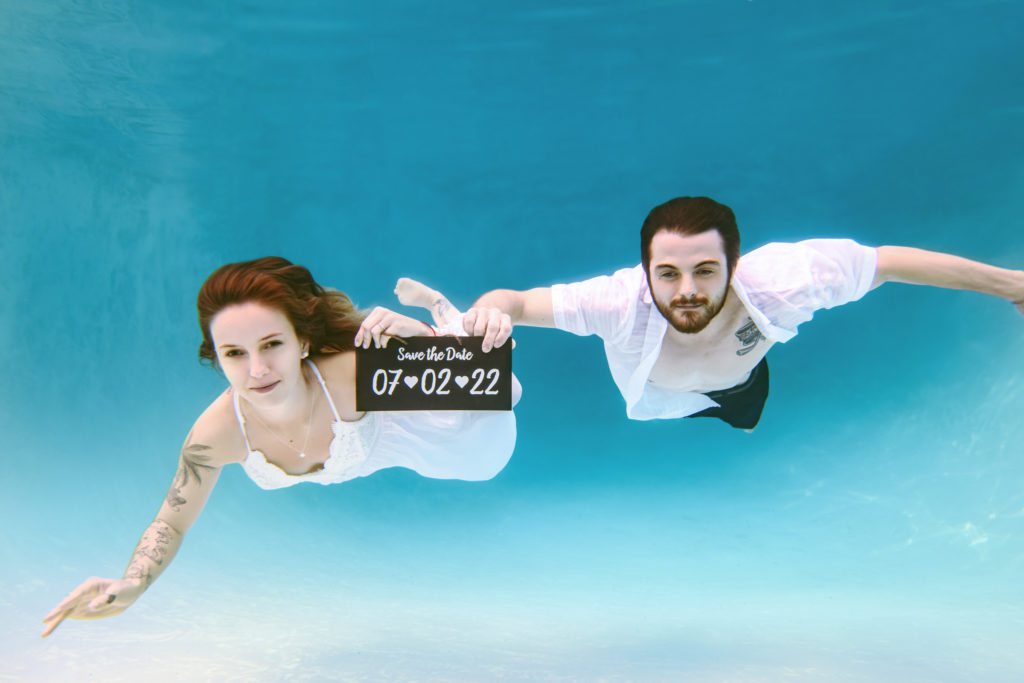 We photographed many beautiful scenes before the sun started to set. We all dried off and they were on their way home.  Make sure and check out our other underwater shoots here