Jessica Lombana and Eye Gallery Shoot
If you have watched our About the Team, you have met Red. She is our inhouse model, posing coach, photoshop for real life, and all around comfort on the set. She has been modeling for over a decade and has worked with several Houston brands, one of them is Jessica Lombana, a Houston based fashion designer. Red has walked in many fashion shows for her, as well as modeled her clothing. We decided to combine Lombana's work with some stunning eyewear from The Eye Gallery, another amazing Houston company. We wanted to capture a very large diverse range of photos and styles.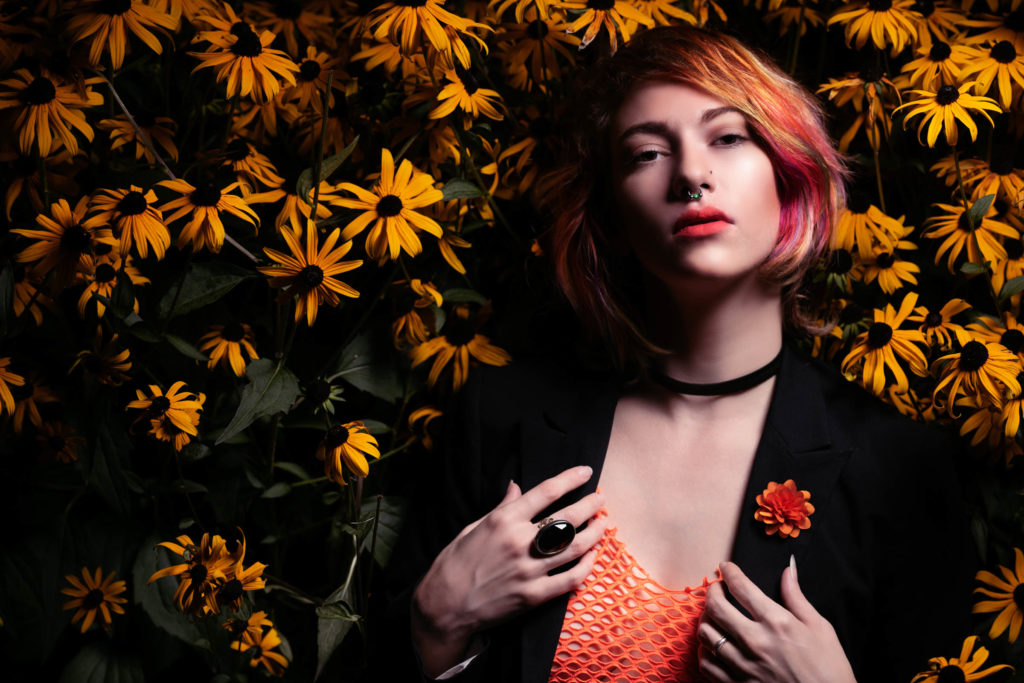 We started downtown and found a large flower bed and captured some beautiful photos showing off the glasses and orange net body suit that fit with the flowers, and then went out to a client's pool and photographed in their landscaped backyard in the rain. Make sure and check out some of our other Personal Portraits Here
And keep in mind, Red will be with you on set to help you pose and feel comfortable with her playfulness, laughter, and years of experience guiding people through their experience.